Top of the line GNSS RTK Receivers, with the highest technological specifications available and affordable price.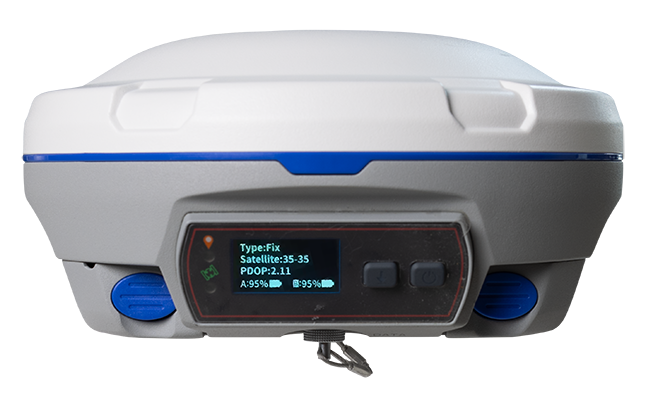 Elevate your industrial positioning and surveying capabilities with the SmaRTK II GNSS RTK Receiver. Building upon the legacy of the original SmaRTK Platform, this advanced receiver is designed for precision and adaptability, making it the ideal solution for a wide range of applications.
Triple L1+L2+L5 Frequency Precision
Unlock the full potential of GNSS technology with our Triple L1+L2+L5 frequency support. Boasting an impressive 1688 channels, the SmaRTK II Receiver dramatically improves fixed-rate stability, ensuring you can confidently tackle even the most challenging environments.
Global Navigation Satellite System Support
With compatibility across GPS, GLONASS, COMPASS (BDS), GALILEO, QZSS, IRNSS, SBAS, and L-Band, the SmaRTK II Receiver ensures that you have access to a diverse range of satellite systems, enhancing your positioning accuracy and stability.
Advanced Positioning Modes
Choose from RTK, PPK, and SBAS positioning modes to suit your project requirements, providing you with unparalleled flexibility and accuracy.
Long-Range UHF Transmissions
Experience extended range communication with the internal UHF transceiver, capable of transmitting up to 15 kilometers with minimal 2W power consumption, ensuring reliable connectivity even in remote locations.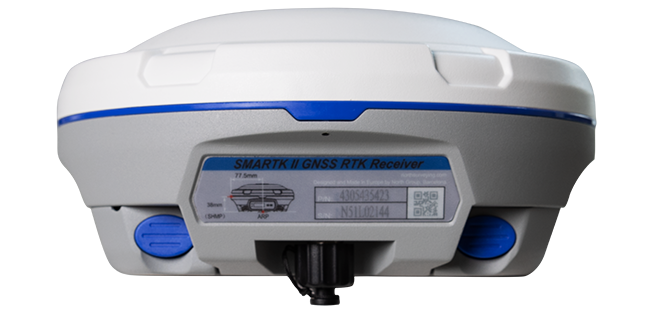 THE MOST COMPLETE RECEIVER AVAILABLE
IMU-Based Tilt Surveying
Conduct tilt surveys with ease, thanks to the integrated IMU-based tilt survey feature, which supports tilting up to 60 degrees.
Android-Based Data Collection Software
Maximize productivity with the powerful Android-based data collection software, simplifying data acquisition and analysis in the field.
Versatile Radio and Network Modes
Choose from a range of flexible radio and network modes that adapt to your specific project requirements, including point survey, point stake, CAD stake, road stake, feature survey, earthwork calculations, and more.
ADAPTABLE SYSTEM DESIGN
Robust and Durable Design
Crafted with industrial-grade components, the SmaRTK II Receiver is built to withstand decades of use and is repairable even after heavy damage, ensuring longevity and reliability in the field.
User-Friendly Interface
Streamline your operations with the SmaRTK II Receiver's intuitive on-screen controls and sunlight-readable display, ensuring a clear and easy-to-read viewing experience in any lighting condition.
Dual Functionality
Switch seamlessly between rover and base station modes with UHF and 4G capabilities, providing versatile options for data transmission and reception.
Rugged and Resilient
The SmaRTK II Receiver is encased in an IP67 water and shockproof enclosure, designed to withstand harsh environmental conditions.
Extended Battery Life
Equipped with two 6800mAh battery cells, the SmaRTK II Receiver ensures you have the power needed for long days in the field.
Cost-Effective Solution
Benefit from the best cost/benefit ratio in the market, offering exceptional value for your investment.