Valkir Series Field Controller and GIS GPS Receivers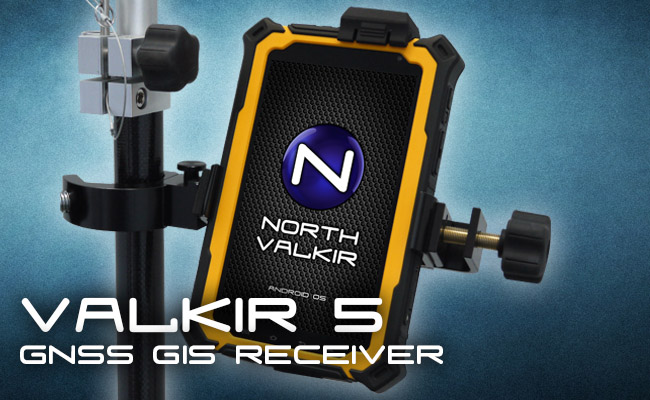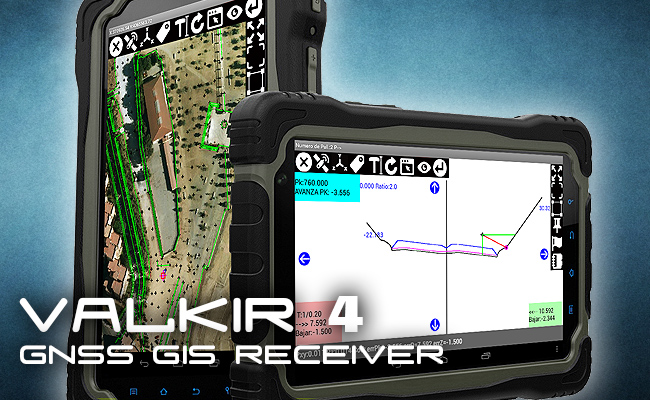 NORTH VALKIR 4 & 5 FIELD COMPUTERS AND GIS RECEIVERS
Introducing our new generation field computers based on the powerful Android 4.X OS, brings a totally new experience to the GIS and RTK field works. Now you can work with a big 7 inch capacitive display with 5 point multi-touch screen, top of the line HD Retina OLED display for an incredible image on outdoors.
The impressive 10,000 mAh battery is able to work with the display and all wireless communications on for more than 11 hours straight so operates as long as you do on a single charge. The rugged IP67 body can withstand all, water immersion, falling on rocks, heavy dust and some accidents like rolling your car over it, ready to save your hardly collected information.
The Valkir controller line includes full featured rugged GIS receivers with the latest technology, for applications like GPS/GNSS RTK or Total Station controller by its Bluetooth connection, and also a fully open Quad Band mobile Phone and data modem, including A-GPS augmentation, WiFi, Bluetooth, multiple device sensors, user-accessible SD memory card, Mini-USB charging port, and running on Android 4.X on lighting-fast Quad-Core processors that can handle highly demanding software like the North TopView, ArcPad, and many more RTK, GIS and surveying software.
DESIGNED BY FIELD PROFESSIONALS LIKE YOU

Actual test of a medium size-car running over the Valkir 4 that survives without any damage.
It doesn't matter if you are answering emergencies, controlling logistics or working on RTK or GIS solutions, the Valkir Series Field Computers are your best option. The handheld devices integrates unrestricted Quad-Band cellular mobile capability to keep your team communicated and with the data they need on the field, plus WiFi to synchronize the data effortlessly. They provide a high speed internet connection allowing your workforce to share information to and from the field, like map data, files, emails, internet and cloud storage services. Your field team can stay in touch with its integrated mobile telephone, that works with any company and all over the world with a regular SIM card, giving them the power and flexibility to work and communicate while remaining light packed.
The North Valkir Series GIS Receivers enable connections to networks and other devices with its integrated Bluetooth® wireless technology and wireless LAN capabilities. And with a long life battery, allows GPS data collection work as long as you do.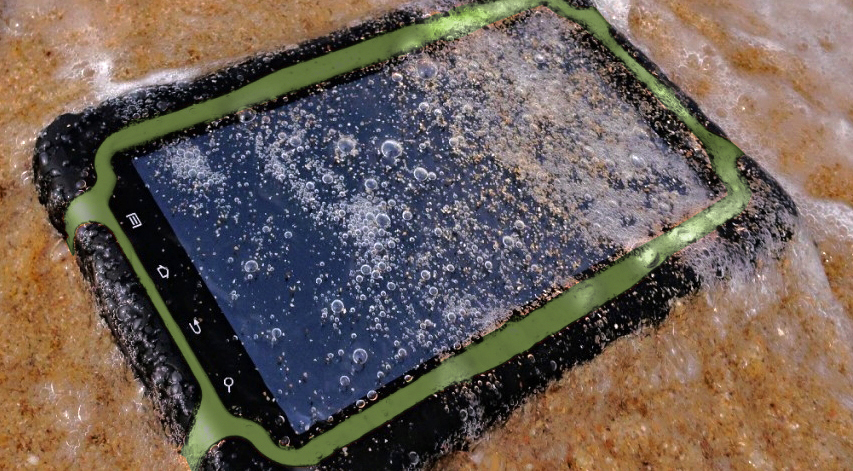 APPLICATIONS
-Surveying equipment control, such as GPS and GNSS RTKs and Total Stations.
-Natural resource data collection
-Public works asset surveying
-Mobile workforce management
Our GIS Receivers incorporate a high-sensitivity GPS receiver that has been specifically designed to increase the signal confidence in difficult environments such as urban canyons and forests.
{slider DATASHEETS|blue}